Daniel Grob, DDS, MS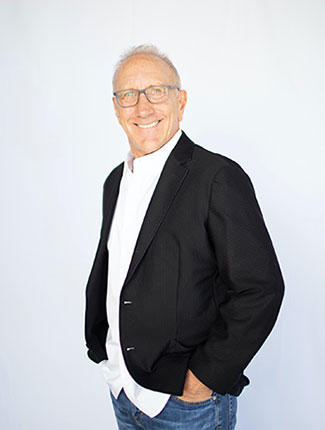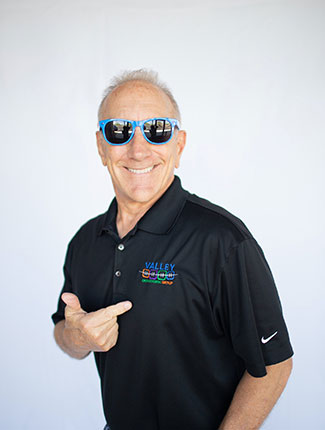 I love being an orthodontist! After practicing for 25 years in Tucson, I sold my successful practice and moved to Scottsdale with my wife of over 30 years, Nancy, to join our ASU-educated children.
Once we settled in, I realized I needed to get back to doing what I love: helping people feel more confident in their smiles! So I opened Valley Orthodontic Group within the Happy Campers Pediatric Dentistry office in Peoria.
I am especially pleased to focus much of my practice on pediatric orthodontics, ensuring children learn healthy habits and providing treatment that helps their face develop properly. Thoughtful, comprehensive diagnostics and early interventional treatment decreases the likelihood of complex issues as a child grows.
It is just as rewarding, though, to work with adult patients, giving each the confident and beautiful smile they have desired for years!
I feel fortunate to do what I love, every day, and to know my work makes a lasting, positive impact on each person I treat: they have improved oral health, greater self-esteem, and a smile they love to share!
Education and Experience
All of my dental, orthodontic, and prosthodontic schooling was completed at Marquette University School of Dentistry, in Wisconsin. There I completed my Doctorate of Dental Surgery (DDS), Master of Science (MS), and received numerous awards upon graduation.
I'm particularly honored by the induction into the Omicron Kappa Upsilon Dental Honor Society and the ASN honorary Jesuit fraternity. I also received the American Society of Dentistry for Children senior student award for exemplary work with young patients.
Throughout my career, in addition to being in private practice and treating patients, I have been fortunate to hold the following positions:
President of the Southern Arizona Dental Society
Director of the Cleft Lip and Palate Clinic at Tucson Medical Center CCRS Clinics
Instructor of Histology and Embryology at Pima Community College
Assistant Professor of Prosthodontics at the Marquette University School of Dentistry
Assistant Professor of Orthodontics at the Marquette University School of Dentistry
Member of the Invisalign® Speakers Bureau
Editorial Director for Orthotown Magazine
I was honored to be asked to publish in the prestigious American Journal of Orthodontics and Dentofacial Orthopedics, following my presentation of treated patients to the American Board of Orthodontics. I am a Certified Diplomate through this organization. Additionally, I have published in Dental Clinics of North America and Orthotown Magazine.
To this day, I enjoy working with local school districts on topics related to children's oral health, as well as activities with Marquette University.
Continuing Education and Professional Affiliations
A constant theme, since I completed my studies at Marquette University, has been continuing my education. Orthodontics is a constantly changing specialty, with research leading to numerous new technologies, materials, and methodologies.
Each year new options become available and it is crucial I stay at the forefront of these developments. Carefully evaluating each, I incorporate only the best into my practice and into patient care.
I am an active member of the:
These organizations offer many opportunities for me to advance my knowledge, through meetings, lectures, seminars, online courses, and publications. I take advantage of them all.
Beyond Orthodontics
I grew up in Milwaukee, Wisconsin, less than a mile from Nancy, the woman I'd be fortunate to wed. After finishing my schooling, we came to Arizona and settled in the Tucson area.
We moved to Scottsdale in 2014, and love this vibrant valley and all it offers! Free time finds me practicing golf, swimming, and hiking our local mountain trails.
Nancy and I enjoy frequent visits to Milwaukee to see family and friends, and where I check in on colleagues at Marquette University. We also like getting away to a Caribbean island where we'll be found relaxing on the beach with our three kids. Trips to NYC to visit our children happen, too!