Early Treatment (Phase 1)
The First Twelve Permanent Teeth Erupt
For decades, the benefits of early orthodontic care have been debated. After over 25 years, Drs. Grob and Loop strongly believe in the benefits of early care and will:
Identify habits that may affect the teeth and jaws as they grow.
Evaluate teeth present and suggest steps to get them into the mouth.
Create balance of the jaws as well as face and tongue muscles.
Provide "airway friendly" practices and referrals to encourage mouth breathing, sound sleep and comfortable function.
Create an attractive smile while waiting for all of the remaining teeth to appear.
Treatment usually:
Widens the upper jaw to the Ideal size to allow for teeth to appear.
Aligns the upper front teeth for cosmetics and function.
Aligns the lower molars with the upper molars to preserve space and maintain jaw width.
Manages the lower front teeth with baby tooth removals or limited braces.
Corrects the overjet or underbite or waits until the final phase.
Utilize braces or aligners depending on the various situations.
Results in SOME baby teeth being removed to allow for permanent teeth to appear correctly.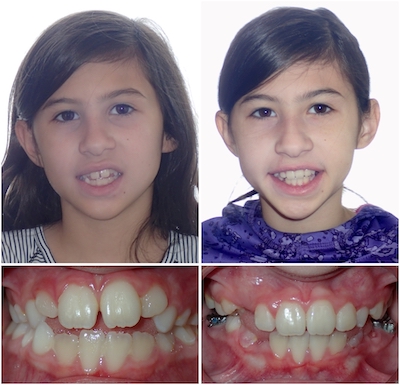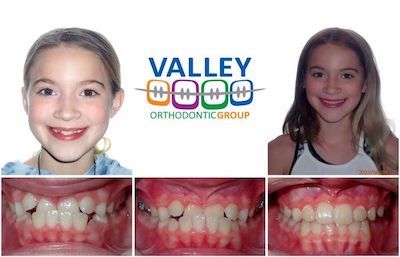 This system is based on university researchers and educators who summarized their findings on this topic. Including:
McNammara, who suggests that upper jaws be widened to eliminate tooth removals in the vast majority of patients.
Gianelly, who states that lower lingual space maintainers allows for no tooth removals 75 percent of the time.
Becker, and others who suggest upper jaw widening with some braces to minimize the incidence of impacted canines or "eye" teeth.
This early treatment is known as Phase 1.
A Phase 2 will almost always be required at a later date to perfect the bite and align the remaining teeth.
Typically, each phase is around 12 to 18 months with a waiting period about equally as long in between phases.
As you can see, complete orthodontics is not done twice but partial orthodontics is done with a rest period only to be finished at a later date.
The total treatment fee is also broken into two portions as well so patients are NOT paying for full braces twice!