Gummy Smiles
Many patients are happy with the "Straightness" of their teeth but have never liked the "Gummy" look of their smile.
New LASER procedures done with local anesthesia can have remarkable results with minimal discomfort and healing within several days.
Example of LASER TREATMENT FOR GUMMY SMILE and uneven pink tissue.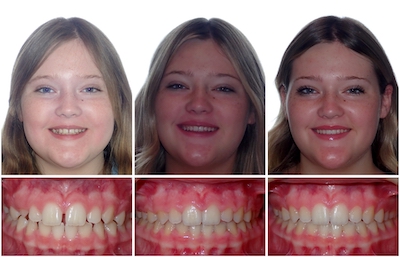 For adults and older teens with "Jaw Bone Excess" that causes too much gum to show, TAD procedures in conjunction with aligners and braces can deliver benefits similart to very invasive "Jaw Surgery"
Example of TAD PROCEDURE FOR GUMMY SMILE
Step number one is to place TADS or bone screws into the jaw. (bone has no nerve endings so it is practically painless!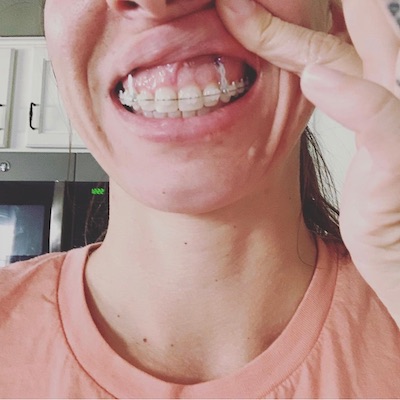 The next step is to apply pressure to lift up the teeth and bone. Where does it go? It reshapes and remodels just like with braces!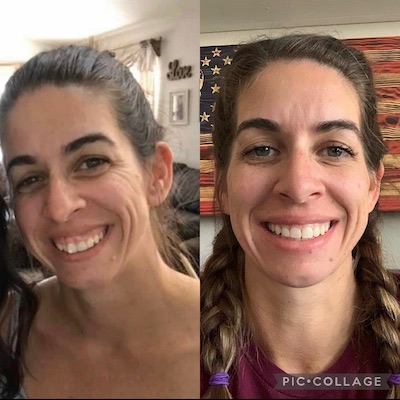 The final step is to reshape the gum tissue so that it looks even and balanced.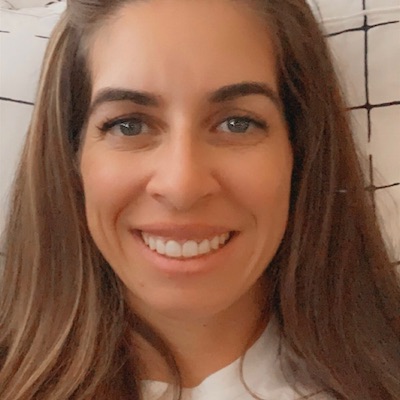 New advances in orthodontics have allowed us to finish patient treatment in record time and achieve amazing tooth movement.
Between the latest in brace design to wires that "work" over longer periods of time, conventional braces treatment now takes less time.
Propel
In addition, procedures like micro-osteo perforation (MOPS) performed with surgical instruments and topical anesthetic can help cut down on treatment time.
These procedures are done in the dental chair, require little time, and result in little discomfort or reduced work or school time as well.